Are you going through a really tough time with the birds destroying and polluting your backyard?
I understand.
With all the bird control ultrasonic bird repellent devices available on the market, ultrasonic repellers tend to have a great reputation as they are both effective and humane.
This is why in this ultrasonic bird repeller review, we'll provide you with all the necessary information.
Our best choice is the Aspectek Upgraded Powerful Yard Sentinel, have a read and find out why!
The 5 Best Ultrasonic Bird Repeller Models Reviewed
1.
Aspectek Yard Sentinel
- Best Overall
The Aspectek Upgraded Powerful Yard Sentinel Outdoor Electronic Ultrasonic Repeller is known for its special features like its adjustable infrared motion sensor and nighttime scanning technology.
This ultrasonic bird repeller model will deter birds within its 5,500 square feet reach using a sound frequency of 15,000 Hz to 18,000 Hz. It is weather-resistant and operates at a temperature range of 14 to 131 Fahrenheit.
The package includes one Yard Sentinel ultrasonic bird repeller, four C batteries, an AC adapter, and a 33-foot extension cord.
This model is fully adjustable. You can choose whether you prefer it to operate day, night, or both.
Its frequency can be adjusted according to your targetted birds along with its distance range that will allow you to target a specific area for a more effective repelling.
This ultrasonic bird repeller also features three modes allowing you to decide whether it emits frequencies constantly, continuously sweeping, or according to the sensed motion.
However, the sensitivity range of its motion sensor tends to be quite high, it will emit frequencies whenever the trees blow because of the strong wind.
This can be disturbing if its frequencies are audible to you and your family, but if you only worry about the wasted power, you can unplug or turn it off at night and whenever the wind is too strong.
Pros
Includes all the necessary equipment to operate

Fully and completely adjustable 

Uses infrared for motion sensing

Weather-resistant

Features an option to target a specific distance range
Cons
Its motion sensor tends to be too sensitive
Takeaway
This model has the ability to produce the best results as it is fully adjustable. With this, you have the ability to adjust every feature and mode it has according to your preference.
---
2.
Hoont Solar Powered Animal Repeller
- Best Budget Buy
Hoont Solar Powered Motion Activated Ultrasonic with Flashing Strobe Outdoor Animal and Pest Repeller is an affordable model that features a PIR Infrared motion sensor.
It has 7 sensitivity levels and can detect up to 30 feet. It has three frequency settings that range from 5,000 Hz to 60,000 Hz.
With its flashing light feature, the product blasts a range of LED strobe lights along with its sounds to produce motion. This can be turned off if you don't prefer flashing lights in your yard.
It is made of solid hard plastic that makes it weather resistant withstanding years of rain, snow, and strong winds. The model has a dimension of 6 inches X 3.5 inches X 2 inches.
This ultrasonic bird repelled can be powered in three ways. You can either take out its three included double-A batteries, recharge them, use the included USB charging cable for the model itself, or let its solar panels do the job using the sun's help.
Its frequencies tend to be audible to some when they are 15 feet or less close to it. However, it is only a clicking-type sound that isn't annoying at all, in fact, this can help in assuring you that it is doing its job. 
Pros
PIR infrared motion sensor has 7 sensitivity levels

Enormous frequency range

Solar-powered

Weather-resistant

Includes rechargeable batteries and USB cable
Cons
Audible within a 15 feet range 
Takeaway
With its affordable price, it is surprising that this model produces a wide frequency range. With a range like this, you can target almost all existing birds.
---
3.
Bird B Gone Bird Chase
 - Best Species Targetting
The Bird B Gone Bird Chase ultrasonic bird repeller is a programmable repellent that broadcasts pre-recorded distress and predator calls of over 22 types of birds. This is done for a maximum of two minutes with ten-minute intervals.
It is made of rugged weather-resistant plastic and is completely protected against U.V. rays. It includes a standard 110v power cord and internal speakers that cover one acre and has 100 feet of wire each.
This model is effective for a wide variety of bird species but it also claims to be effective with pest birds such as pigeons and seagulls.
It does not automatically start once it is connected to a power source so if it ever loses power in any way, you will have to manually reset it.
It is important to remember that this ultrasonic bird repeller model produces semi-audible noises that are natural for us humans and not that disturbing. The remote speakers feature several units but are not connected to the volume control so they may blast at full volumes.
Pros
Produces distress calls of a wide variety of birds

Has intervals for a more natural way of deterring

Weather and UV resistant

Effective against pest birds
Cons
Semi-audible

Does not automatically start

Remote speakers aren't connected to their volume control
Takeaway
If you don't mind hearing minimal predator and distress calls of birds, this model might help you get rid of the birds in your backyard.
---
4.
Bird-X - BXP-PRO2 Version 2
- Best For Blackbirds
The Bird-X BXP-PRO2 BirdXPeller is specialized for deterring the entire blackbird species. It claims to rid your yard of all blackbirds within three weeks of constant use.
It has dimensions of 6 inches x 8.5 inches x 4 inches and is made of weather-resistant metal and plastic. Its power cord operates at 110v and is 6 feet long.
With its fully customizable settings, you can disorient and frighten blackbirds with your preferred volume, frequency, and operation modes.
This model produces frequencies at the low range of 3,000 to 5,000 Hz and a sound pressure of 105 to 100 decibels at 1 meter. It can fully deter blackbirds within one acre of your property.
Although this model claims to be made of weather-resistant materials, it tends to malfunction when hit by heavy rain, which is a disadvantage as it is meant to be placed in a backyard or an open field.
Pros
Targets blackbirds effectively

Fully customizable

Covers a wide range of property

Has a long power cord for easy installation
Cons
Takeaway
If your bird issues mainly consist of blackbirds which are very difficult to deter, then maybe you should give this a try. All you need to do is give it a safe shed against the rain and you're good to go!
---
Why Bird Repelling Is Necessary
Birds may be a beauty to some but a pest to others.
You see, while other people enjoy the beautiful plumage and soft songs of birds, other people find them both unsightly and unhealthy to have around.
They leave bird droppings literally all over your yard. While this may smell and look gross, let's not forget about the fact that it carries over 50 diseases and ectoparasites that are airborne and can easily be transmitted to humans.
These droppings are also made of acidic properties that can strip paint off surfaces and potentially make a hole in your roof. 
What An Ultrasonic Bird Repeller Is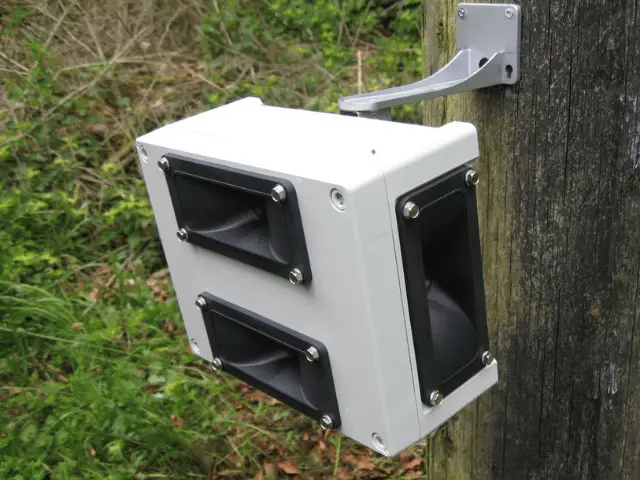 Ultrasonic bird repellers are devices that produce vibrations and sound frequencies for the sole purpose of deterring birds. These sounds disorient them and make them feel extremely uncomfortable, causing them to stay away from the area.
Now you may wonder, won't these do the same for you?
The answer is no, the device only produces sounds that fall within the hearing capacity of birds. These sounds luckily cannot be heard by the human ear imposing no negative effects on our hearing.
Unlike other deterrents, an ultrasonic bird repeller is safe, humane, and eco-friendly. While birds may impose hazards and issues, they are still organisms that are just living their daily lives. Therefore it is never justifiable to hurt, torture, or kill them.
Advanced models now include flashing LED strobe lights that alternate back and forth as well as motion detector sensors. 
Factors In Buying The Best Ultrasonic Bird Repeller
Types
These come in two types that vary in frequency and area reach, the indoor and outdoor models.
Indoor ultrasonic bird repeller devices that are sufficient for houses and bedrooms don't produce much noise as minimal sounds that will reverberate between the enclosed walls are enough for deterring.
While outdoor gadgets used for front yards, gardens, and fields produce high frequencies and have motion-detecting sensors. These also come constructed in hard plastic for heavy weather conditions.
Frequency
Each model produces different frequencies according to your target birds and preference. While most of these frequency ranges are barely audible, some frequencies can be heard by us humans and our pets.
If you want to take extra caution you can have a listen to the hearing test below and see what frequency ranges disturb you, your family, or any of your pets:
Low-frequency 
These devices fall under 10,000 Hz which is enough for almost all neighborhood and wild birds. This frequency, although barely, is still audible for humans. 
Moderate-Frequency
These range from 10,000 to 20,000 Hz, they are also audible to humans in crowded regions.
High-Frequency
These ultrasonic bird repellers work and produce frequencies over 20,000 Hz. Most humans, cannot hear these. However, these frequencies will not only disturb the birds but also other animals nearby including pets. 
Target Birds
It's best to identify what type of birds you're deterring with an ultrasonic bird repeller, as this can directly affect its results. There are models that produce a range of frequencies according to the target bird species.
Birds generally fall within the range of 1,000 Hz to 4,000 Hz. Pest birds like pigeons and seagulls are exceptions to this range. Ultrasonic bird repellents rarely work on them, but other repelling techniques may. 
Safety
Humans
Although it was mentioned earlier that the sound or sound waves these devices produce don't bother us, humans, it is best to remember that our hearing range varies depending on our age.
If you've purchased one that produces frequencies somewhere around 20,000 to 30,000 Hz, then you should inspect whether there are newborns in your neighborhood.
Sometimes, these ultrasonic waves can be heard by adolescents; while they may not be disturbing, not everyone would like to hear them. 
Pets
If you own any pets, you would know that they are very sensitive and sometimes even terrified by high-frequency ultrasonic waves. Especially fireworks and gunshots. Take caution in installing an ultrasound bird repeller around such pets. 
Things To Know
Installation 
All you need is a flat surface high above the ground and you're all set. Most of the time, ultrasonic bird repellers are installed on walls, roofs, and fences.
Some models are solar-battery powered, which requires to be positioned in direct sunlight away from any trees. However, if the model is USB wired, it is a must to place it near an outlet.
For maximum effectivity, install these in enclosed or semi-enclosed environments for the ultrasonic sound waves to reverberate.  
Conditioning
One of the greatest benefits of ultrasonic bird repellers is that they are long-lasting and barely need cleaning.
Nevertheless, it is still a good idea to wipe dust or any debris off the device every once in a while, replace their batteries, and check for any errors. 
Maximizing Your Results
Adding Other Bird Deterrents
An ultrasonic bird repellent used along with other bird deterrent creates quicker and more effective results. 
Bird decoys
Plastic decoys that imitate predator birds are your best option.
As the birds nearby hear predator noises and distress calls from your ultrasonic bird repellent device is that they'll also be seeing the decoys as at the same time creating a more frightening and realistic way of deterring.
Inflatable scarecrows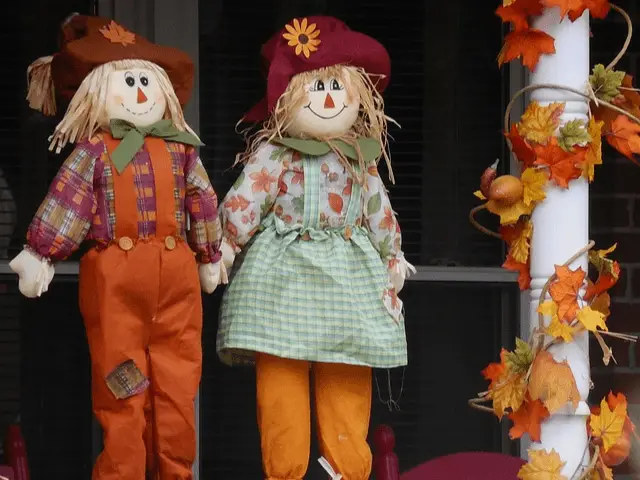 Scarecrows can be easily made at home, but to add more thrill and effectiveness, inflatable scarecrows can be purchased. These will inflate and deflate out of nowhere causing birds to fly away from your yard.
These provide movement and sound at the same time as they are electronically powered electronic bird repellers. 
Reflective tape
Reflective tape produces sounds, flashing lights, and motion as the wind blows through. It is a good way to deter birds but is not a long-term solution.
Laser deterrents
If your ultrasonic bird deterrent doesn't have a flashing lights feature, then it would be great to combine them with this.
These are machines that produce laser beams with a  variety of color combinations and patterns. 
Using Multiple Models
If you ever think of purchasing more than one ultrasonic bird repeller, don't hesitate. Having more ultrasonic bird repellents can be a benefit since you can place them in different spots and have them play different sounds. 
Adjusting and Altering 
Birds, especially pests and predators, can tend to grow accustomed to their environments.
If you think about it, any ultrasonic bird deterrent will soon be ineffective over time as they learn to get used to its features. This is why every once in a while, you should try changing their location, duration, and ultrasonic sound.
Conclusion
We highly recommend the Aspectek Upgraded Powerful Yard Sentinel Ultrasonic Bird Repeller for the best results. And the Hoont Solar Powered Motion Activated Ultrasonic Animal and Pest Repeller for an alternative to those who are on a budget.
Our best overall is packed with multiple features and complete adjustability to help with your bird problems. Its only disadvantage is that it is too sensitive to motion, which for others is an advantage depending on what birds they are targeting.
This model allows you to use it according to your preference. With this, you won't have to be bothered by how it operates. If you don't like a feature, you can simply change it or turn it off.